The Mountain Solid, Water Reflecting Sangha is a mindfulness meditation group in Knoxville, TN. We have been studying the teachings and practicing in the tradition of Vietnamese Zen master Thich Nhat Hanh since 1998. His key teaching is that, through mindfulness, we can learn to live in the present moment instead of in the past and in the future. According to Nhat Hanh, dwelling in the present moment is the only way to truly develop peace both in one's self and in the world.
The group warmly welcomes individuals of all religions, Buddhist traditions, and cultures. We especially encourage those who are new to meditation to attend. While we do not offer formal lessons in meditation, there is an opportunity to ask questions, share experiences, and discover resources during the discussion time.
Practices
We meet every Sunday from 4 - 5:30 pm unless otherwise posted on the website. There is no fee to attend. Regular members are encouraged to offer dana (donations) in order to help support and expand our practice.
The structure of the practice is as follows. Please note: We maintain noble silence until the discussion at the end.
Please bring your own cushion if you prefer one for seated meditation (chairs are provided). Dress comfortably and appropriately for the weather since we do walk outdoors for about 20 minutes unless it is very inclement. We request that shoes be removed in the entranceway out of respect for the meditation space.
On the second Sunday of every month, we recite the The Five Mindfulness Trainings. Afterwards we share a vegetarian potluck in the spirit of fellowship (recipes for our favorite dishes are available in an online cookbook). Please note: If you do bring a dish to share, please know all of the ingredients to accommodate those with dietary allergies and preferences.
On the last Sunday of the month (generally), the Conscious Creativity group meets after our regular practice to engage in and reflect on various forms of creative expression. All are welcome! For more information, please email info@knoxmindful.org.
Location
We meet in the
West Knoxville Friends Meeting House
located at 1517 Meeting House Rd in Knoxville, TN. The meeting house is peacefully nestled on six wooded acres within a suburban area. For directions, see the
Friends site
or
Google Maps
.
About Thich Nhat Hanh
One of the best known and most respected Zen masters in the world today, poet and peace/human rights activist Thich Nhat Hanh (called Thay by his students) has led an extraordinary life. Born in Vietnam in 1926, he joined the monkhood at the age of sixteen. During the Vietnam War, Nhat Hanh helped to found the "engaged Buddhism" movement in order to relieve the suffering of his countrymen. After visiting the West in 1966 on a peace mission, he was banned from returning to Vietnam. The following year, Nhat Hanh was nominated for the Nobel Peace Prize by Martin Luther King, Jr.
In 1982 Nhat Hanh founded Plum Village, a Buddhist community in France, where he lives and conducts retreats. He is a prolific writer who has published dozens of titles including poems, prose, and prayers on meditation, mindfulness and peace. His life continues to be dedicated to the work of inner transformation for the benefit of individuals and society.
For more information on Thich Nhat Hanh or mindfulness meditation, please visit the Plum Village website.
Photos
Several members of our sangha attended the "Cultivating the Mind of Love" retreat at
Magnolia Grove Monastery
in Batesville, MS from September 28 - October 2, 2011. Enjoy these lovely and inspiring photos of Thay as well as the monastics, participants, and grounds.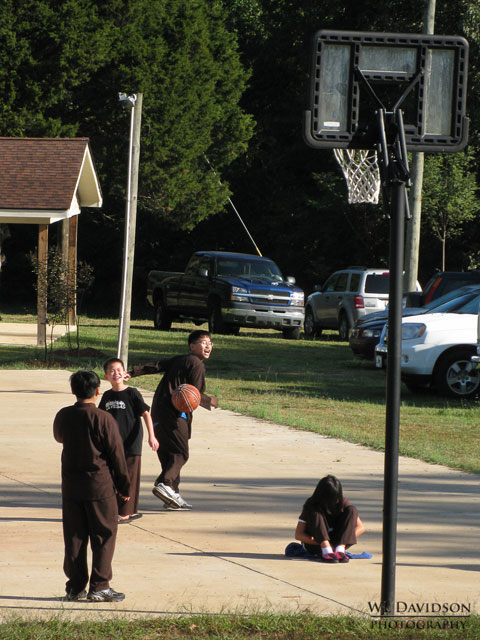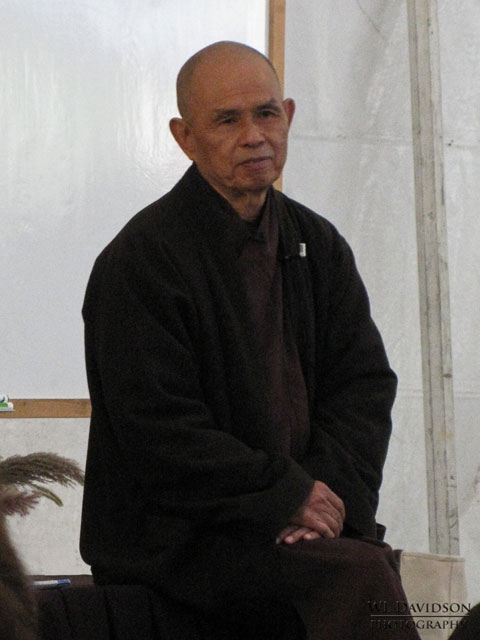 Kindred Spirits
Contact Us
If you have any questions or would like more information, please email
info@knoxmindful.org
. If you want to be on the mailing list, join our
Yahoo group
.