Mountain Solid, Water Reflecting Sangha
Conscious Creativity – Soup Mandala
On June 1, 2014, the Conscious Creativity group put a fresh take on the traditional mandala by creating one with a spectrum of soup ingredients including various legumes, rices, pastas, fresh vegetables, and herbs.
Instead of being poured into running water at the end, it was swept into boiling water to be enjoyed by all. The design may have been ephemeral; however, the connectedness of a sangha is enduring especially when nurtured by joyful effort.
Enjoy these photos of the process and the delicious results. We encourage you to create your own mandala of soup, fruit salad, or even dessert.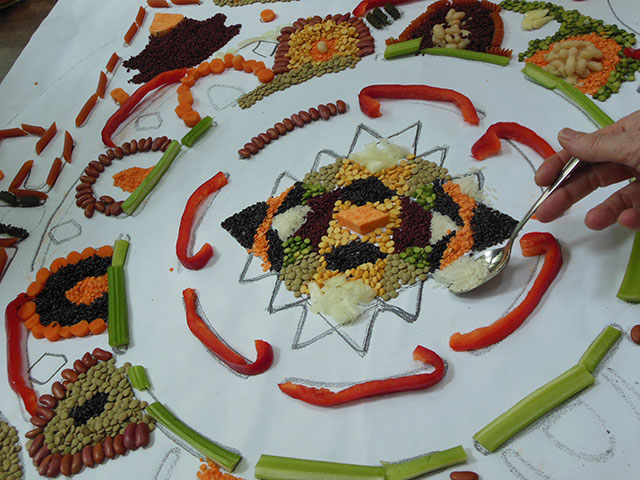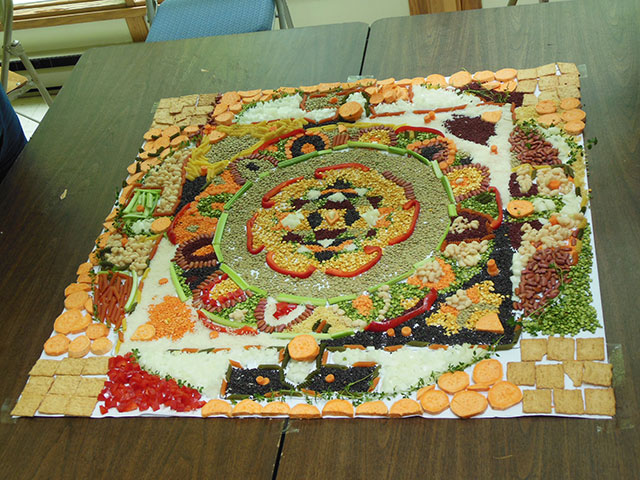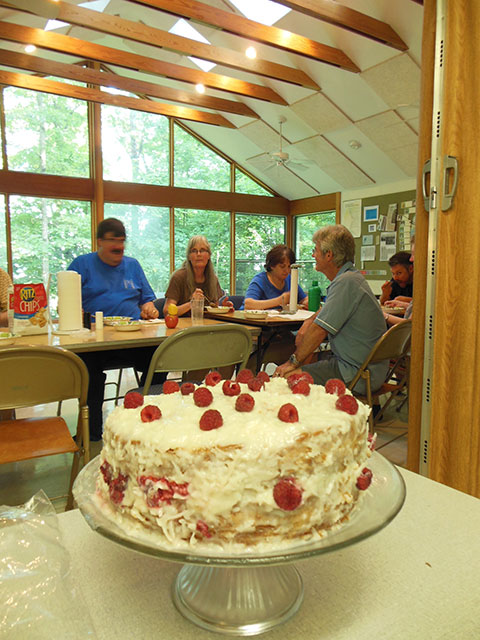 Contact Us
If you have any questions or would like more information, please email
info@knoxmindful.org
. If you want to be on the mailing list, join our
Yahoo group
.